"It is being debated if the surrogacy was done within the purview of law," Tamil Nadu health minister M Subramanian told reporters on Monday. "We will direct the director of medical services to see if this was done as per rules."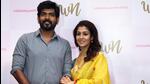 Updated on Oct 11, 2022 04:24 AM IST
Cubans have voted overwhelmingly to legalise same-sex marriage, making the country the 33rd to stop defining marriage as being exclusively between a man and a woman.


Published on Sep 27, 2022 02:06 PM IST
The updated code represents a major shift in a country where machismo is strong and where the authorities sent LGBTQ people to militarized labor camps in the 1960s and 1970s.


Published on Sep 27, 2022 02:02 PM IST
Commercial surrogacy refers to an arrangement in which the surrogate mother is compensated for her services beyond reimbursement of medical expenses.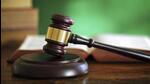 Updated on May 28, 2022 03:02 AM IST
Writer Taslima Nasreen was slammed on Twitter as she questioned the feelings of women who attain motherhood through surrogacy and said surrogacy is possible only because there are poor women in society.


Published on Jan 22, 2022 07:34 PM IST
The Rajya Sabha passed the Assisted Reproductive Technology (Regulation) Bill 2021 by a voice vote, a week after the Lok Sabha cleared the draft legislation.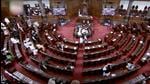 Published on Dec 09, 2021 12:26 AM IST