UP Boards 2023 10th, 12th pre-boards and inter-practical exam dates out
Jan 06, 2023 07:54 PM IST
The dates for the UP Boards 10th, 12th pre-boards, and inter-practical exams have been announced.
The UP Board on Friday announced the dates for intermediate practical examinations and pre board exams for the year 2023. The practical exam will be conducted in two phases.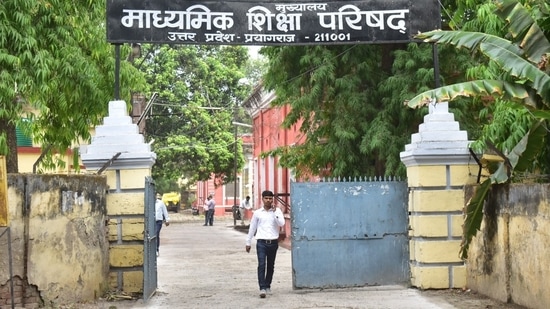 In the first phase the practicals will be held from January 21 to January 28, 2023 in Agra, Saharanpur, Bareilly, Lucknow, Jhansi, Chitrakoot, Faizabad, Azamgarh, Devipatan and Basti division while in the second shift the exam will be held from January 29 to February 5, 2023 in Aligarh, Meerut, Moradabad, Kanpur, Prayagraj, Mirzapur, Varanasi and Gorakhpur divisions.
For the purpose of maintaining the sanctity of the examinations, the practical examinations will be conducted under the CCTV camera and its complete recording will be kept safe in the DVR, which will be made available to the Council on demand. Marks and grade of project based examination (internal assessment) of high school school level, moral, Yoga, Sports and Physical Education (Subject Code-944) and Intermediate Moral, Yoga, Sports and Physical Education (Subject Code- 173) marks will be uploaded online on the Council's website www.upmsp.edu.in through the principal of the schools by January 25, 2023. For this work, the website will become functional from January 10, 2023, said Divyakant Shukla, secretary, UP Board.
The written pre board examinations of class-10 and 12 for the academic session 2022-23 of UP Board will be held between January 16 and January 20, 2023. The principals of all the recognized secondary schools of the districts to organise and monitor the class-10 and 12 pre-board examinations at their level, Shukla said.