Father molested daughters for two years, booked
A 42-year-old man has been booked for allegedly sexually harassing, assaulting and threatening his two daughters for life on Friday in Kanhai village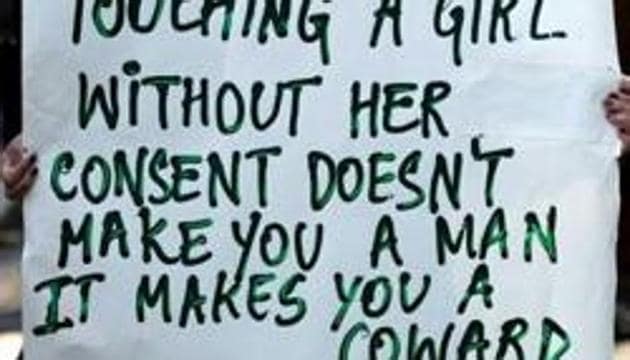 Published on Feb 24, 2018 10:26 PM IST
Gurgaon: A 42-year-old man has been booked for allegedly sexually harassing, assaulting and threatening his two daughters for life on Friday in Kanhai village. The incident took place on Thursday night while the daughters were asleep. Father returned home in the drunken state and molested the two. The girls raised an alarm and informed their mother. Thereafter, the father assaulted three of them and hit them with bricks. Even the father was injured in the incident and all were rushed to the hospital.
A case under sections 323 ( assault), 345A (sexual harassment), 506 (threatening for life) and 10 (punishment for sexual assault) of Protection of Children from Sexual Offences (POCSO) Act were registered at Sector 40 police station on Friday.
The man was arrested on Saturday evening after he was discharged from civil hospital, said police.
The 18-year-old victim has alleged in her complaint that her father often molested her and her 15-year-old younger sister and forced them to watch porn movies when he returned home in an inebriated condition.
"We are unsafe in our own house. My father returns home in the evening and forces us to watch porn movies. He undresses in front of us and forces us to indulge in an oral act. When we resist his advances, he beats us up," said the victim.
"My father has been torturing us for the last two years and whenever we complained to our mother, he assaulted and threatened us all. He touches us inappropriately every day and slaps us when we resist", said the younger daughter.
The daughters have alleged in their complaint that the father continues to molest them repeatedly. It was on Friday that they decided to take the matter to the police.
"We have got the victims' medical examination done. They are injured and undergoing treatment. The statements were recorded by the duty magistrate under Section 164 of CRPC on Saturday and the man will be produced before the court on Monday," said inspector Poonam Hooda, station house officer of women police station.
Close Story