Is your partner emotionally mature? Here are the signs to look out for
Jan 27, 2023 08:21 AM IST
From being supportive to being curious, here are six signs of emotional maturity that you must look out for in your partner.
A relationship is a journey of two people in finding each other, letting each other fall in love, and accepting each other through good and bad times. After the initial phase of fireworks, a relationship becomes a journey of efforts, understanding and communication. A healthy relationship demands two people who can communicate with each other about everything – their truest nature to their insecurities and their trauma. Every one carries their own trauma with themselves, and they can burden them at some point in life, further affecting their adult relationships. With time, we need to let go and grow through the trauma so as to not let it impact the relationships we have.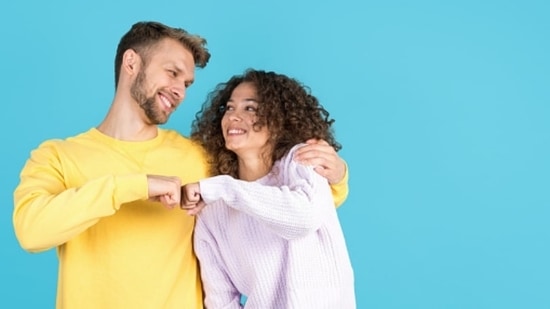 ALSO READ: Reasons why we ignore red flags in relationships
However, emotional maturity denotes a healthy and a safe relationship. People who are emotionally immature may not be able to handle the struggles that a relationship brings. "Grow emotionally and you'll feel it relationally," wrote therapist Emily H Sanders as she explained a few signs of emotional maturity that we must look for the ones we wish to be with:
Curious: Curiosity is a sense of wanting to know more about the situation. In relationships, we will often come across phases when we would want the partner to be curious to know about the happenings, rather than them judging us.
Ownership: We all want to be with a person who can take responsibilities for their own mistakes and actions, rather than finding excuses to explain those mistakes, or worse, put it on us.
Boundaries: In any kind of relationship, having boundaries and respecting other people's boundaries are a sign of a healthy relationship.
Conclusions: Emotionally mature people do not jump to conclusions right away, rather they analyse the happenings and are slow to reach the conclusion.
Judgement: the sense of judgement of the kind of topics that can be discussed, the actions that are acceptable in a healthy relationship, and the thought that are meant to be kept private are signs of emotional maturity.
Support: A healthy and safe relationship focuses on supporting each other, before making it all about one person.