What is AgustaWestland bribery case? Decoding the
₹

3,600 cr deal

Michel, a British national, is wanted in India in connection with alleged irregularities in the purchase of AgustaWestland VVIP choppers.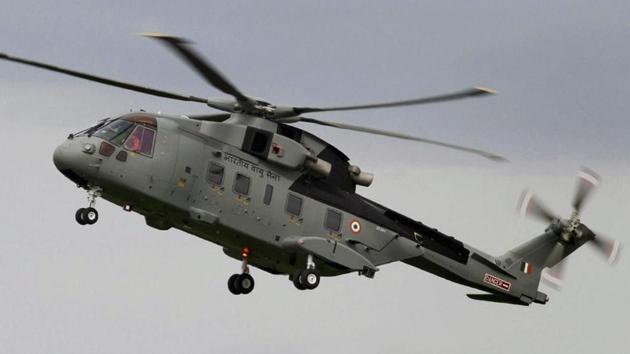 Updated on Dec 05, 2018 09:03 AM IST
Christian Michel, the alleged middleman in the ₹3,600crore AgustaWestland chopper deal, was extradited to India from the UAE. Michel, a British national, is wanted in India in connection with alleged irregularities in the purchase of AgustaWestland VVIP choppers. A look back at the specifics of the case.
WHAT IS AGUSTAWESTLAND BRIBERY CASE?
It is alleged that bribes were paid to "middlemen", perhaps even politicians, when India agreed to buy 12 AgustaWestland helicopters built by Italian defence manufacturing giant Finmeccanica (now known as the Leonardo group) at an estimated cost of ₹3,600 crore. The helicopters were for the "Communication Squadron of the Indian Air Force". The purchase, cleared in 2010 by the previous United Progressive Alliance government, envisaged replacing ageing Mi-8 choppers to ferry VVIPs such as the President, vice-president, Prime Minister and the other dignitaries.
The Central Bureau of Investigation alleges Michel was paid a bribe totalling ₹295 crore to swing the deal in favour of Agusta.
HOW WAS THE DEAL MANIPULATED?
It is alleged that several parameters, for instance, the height of the cabin of the helicopter, the operating ceiling, or the maximum altitude the helicopter could fly to, were tweaked to help AgustaWestland.
HOW DID ALLEGATIONS COME TO THE FORE?
The allegations came out in an Italian investigation. Three of the contracted 12 helicopters had been delivered to the Indian Air Force before the bribery became public.
Then AgustaWestland CEO Bruno Spagnolini and Guiseppe Orsi, chairman of AgustaWestland's parent company Finmeccanica, were arrested by Italian police in February 2013 on charges of paying bribes to win the deal. The then UPA government cancelled the deal, enchased the bank guarantee and ordered an inquiry.
WHAT DID THE CBI INQUIRY REVEAL?
CBI alleged the key players who manipulated the specifications for VVIP helicopter deal allegedly were British national Christian Michel, and Carlo Valentino Ferdinando Gerosa (71) and Guido Haschke, from Italy and Switzerland respectively.
CBI alleged the requirements were manipulated after a meeting between former air force chief, Air Chief Marshal SP Tyagi and the accused. Air Chief Marshal Tyagi, who has denied any wrongdoing, was arrested by CBI. His cousin Julie Tyagi and a Delhi-based lawyer Gautam Khaitan were also arrested for alleged wrongdoing.
WHAT DOES CBI HOPE TO GET FROM MICHEL?
While Christian Michel has denied any wrongdoing, agencies in India want to know the identity of Indians who received kickbacks in the purchase of the helicopters. It suspects that some politicians and government functionaries could have been involved.
Close Story