How to practice the art of finding joy in little things
Jan 09, 2023 07:39 PM IST
The art of finding joy in little things is the practice of cultivating gratitude and contentment in one's life. It involves actively seeking out the positive aspects of one's surroundings and circumstances, no matter how small or seemingly insignificant they may seem
The art of finding joy in little things is the practice of cultivating gratitude and contentment in one's life. It involves actively seeking out the positive aspects of one's surroundings and circumstances, no matter how small or seemingly insignificant they may seem. It can also involve finding meaning and purpose in everyday tasks and activities, and taking the time to savour simple pleasures. By focusing on the present moment and cultivating a positive attitude, it is possible to find joy in even the most ordinary of circumstances. (Also read: Forging our own path to lasting happiness)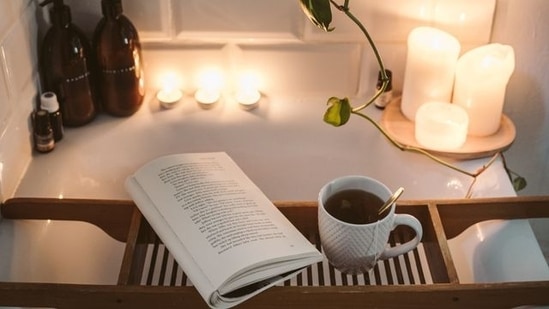 When we can find joy and meaning in the small things, we are better able to weather the challenges and difficulties that life inevitably brings. This practice can also help to reduce stress and promote a sense of well-being and happiness. Finding joy in little things is a skill that can be developed and nurtured over time. It involves cultivating an attitude of gratitude and mindfulness and being present in the moment to fully appreciate the small pleasures that life has to offer. Here are a few ways you can practice finding joy in little things:
Keep a gratitude journal: Each day, write down three things you are grateful for, no matter how small they may seem. This practice helps you focus on the positive aspects of your life and cultivate a sense of gratitude.
Practice mindfulness: Being mindful means being fully present in the moment, without judgment. To practice mindfulness, try activities such as meditation, yoga, or simply taking a few deep breaths and paying attention to your surroundings.
Take time to appreciate the beauty around you: Whether it's a sunset, a flower, or a simple act of kindness, take a moment to fully appreciate the beauty that surrounds you. This could be as simple as stopping to smell the flowers or pausing to watch the sunset.
Find joy in the little moments of daily life: It's easy to get caught up in the hustle and bustle of daily life and miss the small joys that can be found in the ordinary. Take a few minutes to savor your morning coffee, or listen to your favorite song while you drive to work. These little moments can bring a lot of joy and happiness to your day.
Seek out new experiences: Trying new things can help you see the world differently and find joy in the unexpected. Take a cooking class, go on a hike, or visit a museum. The thrill of experiencing something new can be a great source of joy.
Spend time with loved ones: Building and maintaining close relationships with friends and family can bring a sense of joy and connection. Take the time to have meaningful conversations and engage in activities you enjoy together.
Practice acts of kindness: Performing acts of kindness can bring joy to both the giver and the receiver. Whether it's volunteering at a local shelter, helping a neighbour with a task, or simply offering a compliment to a stranger, these small acts can have a big impact on your happiness.
Find humour in life: Laughing and finding joy in the silly or absurd can help lighten the mood and bring a sense of happiness. Watch a funny movie, tell jokes with friends, or simply find humor in everyday situations.
Practicing the art of finding joy in little things requires effort and mindfulness, but it can have a big impact on your overall sense of well-being and happiness. By cultivating gratitude and staying present at the moment, you can learn to find joy in the small pleasures of life.