Eligible and interested candidates can apply for these internships on legalaffairs.gov.in/internship.

Published on Jun 02, 2022 12:46 PM IST
Avkash Shah, a graphic and motion designer from Mumbai, earned an internship offer from CRED after posting his 3D application on LinkedIn.

Published on Jun 09, 2021 03:59 PM IST
The whole process was carried out virtually with the students and corporates participating from their home locations, it said in a statement.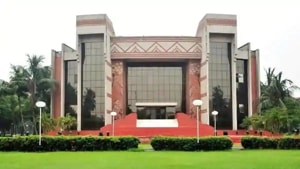 Updated on Dec 01, 2020 01:40 PM IST
The program has been launched with the aim to provide industry-oriented grooming to students, which could tackle the problem of limited, unproductive internships.

Updated on Nov 16, 2019 05:32 PM IST
Students recognise importance of gaining work experience, put summer vacations to good use

Updated on May 14, 2018 01:14 PM IST