Police said at least 207 stolen motorcycle engines were seized from eight shops that belong to one of the accused, Furkaan (40) in north east Delhi's Gokalpuri.

Police said the bags belonged to an IT professional from Pitampura who had lost them to a thak-thak gang near Nizamuddin area.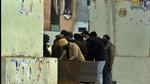 Officers associated with the investigation in the case said it was a case of personal enmity since Shahrukh was allegedly having an affair with the sister of Zuber. The officer added that woman was married, and Zuber had earlier warned Shahrukh to keep away from his sister. When the latter did not relent, the suspect planned to kill him.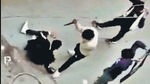 The civic body has constituted four teams to survey 200 liquor shops in the trans-Yamuna areas, a senior official informed.

The police said that while they were looking into the allegations, they said there was little evidence to suggest his suicide was prompted by the previous day's events.