NCB chief SN Pradhan said the agency should not waste its resources and time on cases involving possession of small quantities of drugs, which can be handled by local police.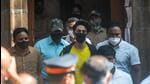 The police said they had arrested two persons – pub manager Mahadaram Anil Kumar and his partner Abishek Vuppala in connection with the incident. Another partner Arjun Veeramachineni is absconding.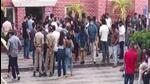 The plan at present has been circulated as a consultation paper for public feedback by the National Health Authority, which is the implementing agency of the digital mission.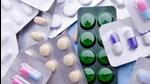 With emergence of multi-drug-resistant TB, an increasing need has been felt to find adjuvant therapies and herbal remedies that can aid patient recovery and contain the toxic effects of chemical-based drugs. Doctors believe practicing specific alternative therapies can help treat tuberculosis

Customs officials said the bag was found abandoned near the immigration area and had been left among the plants there. They added efforts were on to identify the passenger who abandoned the bag using CCTV footage.