[
times higher education news
]
Latest from times higher education
The same comes as the continuation of the downward spiral, with PU, being ranked 114 in the list in 2018, dropping to 136 in 2019

Updated on Jun 23, 2023 01:43 AM IST
The university has also retained the second position in the country, behind Amrita Vishwa Vidyapeetham and is bracketed with Lovely Professional University in the 101-200 category

Updated on Jun 02, 2023 01:51 AM IST
THE Rankings: The Global Employability University Ranking and Survey (GEURS) reveals the world's top 250 universities for producing employable graduates according to recruiters.

Published on Nov 24, 2022 08:18 AM IST
Times Higher Education Rankings 2023 have been released. IISc has topped the list among Indian Universities. Check the other top 10 universities.

Published on Oct 12, 2022 07:37 PM IST
Six universities made their debut in Times Higher Education (THE) rankings this year, with Shoolini University attaining the highest among new entrants in the 351-400 band.

Updated on Oct 12, 2022 08:32 AM IST
Besides this honor, Chitkara University is also the only North Indian University to feature in the top list of the Times Higher Education Impact Rankings 2020, released by Times Higher Education in April 2020.

Updated on Jun 08, 2020 12:52 PM IST
The list includes 766 universities across 89 countries and regions, the Times Higher Education (THE) said on Wednesday.

Updated on Apr 23, 2020 01:34 AM IST
However, others like IIT Ropar or IIT Indore, which were the top rankers among Indian institutions in the list, are expected to take part again.

Updated on Apr 20, 2020 10:42 PM IST
Hindustan Times, New Delhi |
Amandeep Shukla
Overall, 49 Indian institutions have made it to the list, up from 42 last year, making it the third most-represented nation.

Published on May 02, 2019 05:18 PM IST
Twenty-five Indian institutions figure in the 2019 ranking of top 200 in 43 emerging economic countries – seven more than the number that figured in last year's table, according to data released by Times Higher Education (THE) on Tuesday.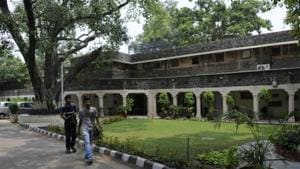 Updated on Jan 16, 2019 11:29 AM IST
The Times Higher Education's (THE) world university rankings 2019, released on Wednesday, show Oxford continues to hold the first place, Cambridge second, and Stanford third. The Massachusetts Institute of Technology rose one place to number four.

Updated on Sep 26, 2018 11:09 PM IST
IISc in Bengaluru has made it to the top 100 universities in the Times Higher Education's World Reputation Rankings 2018, becoming the only Indian institution to make it to the prestigious list this year.

Updated on May 31, 2018 07:52 PM IST
Global listings might be a comment on the quality of an institute, but here are some tips on how to figure out if it is the right fit for you.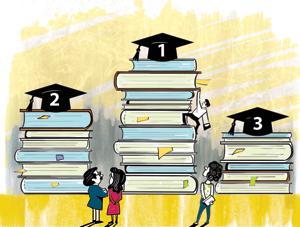 Published on May 30, 2018 04:31 PM IST