Waiter conning customers caught duping his boss in Gurugram
Police said the accused was caught by his boss, the owner of restaurant, after he duped him of
₹
47,000 using a card reader.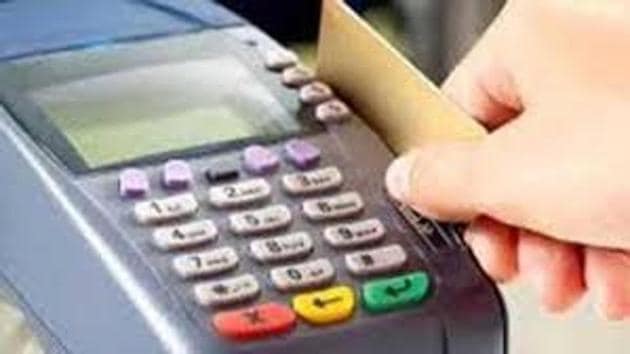 Updated on Sep 10, 2018 09:04 AM IST
The police arrested a waiter of a restaurant for allegedly duping customers by cloning their debit cards and withdrawing money from their accounts.
Police said the accused was caught by his boss, the owner of restaurant, after he duped him of ₹47,000 using a card reader.
According to Pawan Pahuja, the owner of the restaurant on railway road in Sector 4, the accused, identified as Aakash Kumar, was using a device, the size of a cigarette lighter, to copy the magnetic strips of debit cards for cloning.
Pahuja said that on September 6, he received text message alerts of cash withdrawals of ₹47,000 from his bank account.
"I was surprised to receive alerts since the ATM card was in my possession. Two transactions of ₹20,000 each and one transaction of ₹7,000 were made from my account," said Pahuja, adding that he did not suspect involvement of a staff initially.
The next morning, a customer who had dined at Pahuja's restaurant the previous night, complained that a sum of ₹5, 500 had been withdrawn from his account.
"I asked the customer to identify the waiter who had swiped the ATM card for billing. When I confronted the waiter, he started trembling and spilled the beans, revealing that he used a device to clone cards and withdraw cash," Pahuja said.
The accused is a native of Narayanpur village, Alwar and had been working at the restaurant for two years.
Police said during questioning, the accused revealed that he had cloned Pahuja's card recently when the owner had handed it to him to withdraw ₹10,000 for a transaction.
According to Inspector Satish Kumar, the accused had two aides, who helped him dupe people.
Police said one of them had been identified as Surjit alias Babua from Mahipalpur, who had also worked at the same restaurant for a brief period. The third aide is yet to be identified, police said. The police is questioning him on many customers he had duped.
Police said the accused was arrested on Saturday and a case was registered against him under sections 379 (theft), 420 (cheating) of Indian Penal Code and sections 66 and 66 B of the Information Technology (Amendment) Act at cyber crime police station.
Close Story