Want to master the art of manifestation as you crave love, romance, money, intellect or success? Here's all you need to know about the Law of Attraction and steps to manifest your desires of 2023

Updated on Jan 30, 2023 06:32 PM IST
Harsh Goenka's success-related tweet has grabbed a lot of eyeballs and left many with thoughts.


Published on Jan 29, 2023 04:32 PM IST
Feeling the anxiety of success? Here are some mental health tips and coping mechanism for students appearing for exams

Updated on Jan 29, 2023 01:52 PM IST
President Droupadi Murmu made the statements while addressing the 18th convocation ceremony of the National Institute of Technology (NIT) Kurukshetra.


Published on Nov 29, 2022 06:28 PM IST
The Polarity Effect: Want to succeed and not sink in life after a crisis? Here's how to equip yourself so that your path to success also take a better trajectory


Updated on Oct 31, 2022 04:58 PM IST
Mental health is one of the most underrated and overlooked keys to entrepreneurial success. In order to take care of their mental health, entrepreneurs should follow some simple steps as it acts like a catalyst that allows an individual to make bold and confident decisions in life.


Updated on Oct 25, 2022 10:46 AM IST
Working full-time at a corporate job while developing ideas for your personal development and growth can be a little overwhelming and exhausting but here are ways to help fuel your entrepreneurial journey and keep the flame ignited till you make your personal and professional dreams come true.


Updated on Oct 01, 2022 03:02 PM IST
A self confident vibe attracts the respect and recognition externally. Confidence is one of the most important factors in personal success but it can be tricky to build. While there are no easy answers or magic formulas for developing confidence, here are some simple ways that you can do so


Updated on Sep 10, 2022 04:28 PM IST
Modern parenting is getting tougher with parents managing their complex lives, juggling responsibilities and flipping between the needs of their children. Check out these tips if you want to raise a self-reliant child who is confident, kind and successful in life

Updated on Jul 29, 2022 09:59 AM IST
Research finds out which traits you need to polish and which to ditch in order to climb up the success ladder at your workplace

Updated on Sep 01, 2020 07:55 PM IST
California [USA] |
Asian News International | Posted by Zarafshan Shiraz
The renowned Vedic astrologer says that our horoscopes hold the key to assessing our miseries.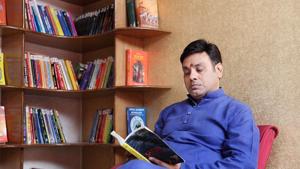 Updated on Oct 10, 2018 02:59 PM IST
The planetary positions in your horoscope do not exclusively determine your destiny, explains Dr Vinay Bajrangi, renowned Vedic astrologer.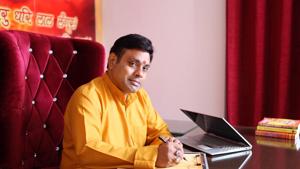 Updated on Sep 11, 2018 04:07 PM IST