Since the October heat wave is here, it is all the more important for us to keep ourselves hydrated. Apart from drinking water, health experts suggest these other ways to beat the heat and increase your fluid intake

Updated on Oct 18, 2022 04:27 PM IST
Formula One, with an extra-special night race, is coming to Singapore in late September and early October. Tickets have been selling out minutes after they become available, conferences are being planned around the event and the city-state is in peak anticipation mode.


Updated on Sep 16, 2022 07:46 PM IST
Findings of a new study imply that even a single drinking incident might lay the foundation for alcohol addiction and permanently alter brain by changing the shape of the nerve cells


Updated on Sep 15, 2022 08:12 PM IST
Health experts reveal home remedies or traditional drinks that have a cooling effect, keep the body hydrated and by reducing body heat, they may provide relief to women from the distressing symptoms of menopause i.e. hot flashes

Updated on Sep 10, 2022 06:37 PM IST
Dietitians spill the beans on how to decide whether boiled water is best for your health or filtered water on a daily basis and which one to prefer when travelling

Updated on Sep 02, 2022 02:13 PM IST
The simple summer mantra is to stay refreshed, stay healthy and stay hydrated with water but sometimes one needs something pleasing for the taste buds. If you are on a fitness journey and want to cut down on unnecessary liquid calories, here are some drinks to prepare at home

Updated on Jun 29, 2022 08:59 AM IST
Should you use brass and iron utensils for cooking, copper for drinking and Kansa for eating to maintain health? Here's what experts have to say


Updated on Apr 17, 2022 08:17 PM IST
Knowing how challenging it can be to quit smoking, Andrea King, PhD, Professor of Psychiatry and Behavioral Neuroscience at the University of Chicago, wanted to find a treatment that could help smokers to quit, particularly those who would describe themselves as heavy drinkers.

Published on Mar 05, 2022 03:40 PM IST
Though rates of alcohol misuse are higher in men than women, women are catching up. Women also have a greater risk than men of developing alcohol-related problems.

Published on Dec 14, 2021 02:21 PM IST
President Rodrigo Duterte warns Philippines officials to enforce Covid-19 lockdown restrictions as swimming parties, drinking sprees and picnics held earlier this month in three resorts lead to a surge in coronavirus infections


Updated on May 27, 2021 09:53 AM IST
From Japan opening large-scale vaccination centers in Tokyo and Osaka while extending Covid-19 emergency to Taiwan's capital 'Taipei' banning all on-site dining and drinking and Malaysia imposing new restrictions to curb coronavirus, catch all the travel updates here

Published on May 24, 2021 11:02 AM IST
Happy birthday, Shahid Kapoor: From giving up on these 2 food items completely to sticking to these habits for a healthier lifestyle, here's what credits the vegan Kabir Singh star's eye-popping athletic physique

Updated on Feb 25, 2021 08:28 AM IST
However, the study also found that there is a slight drop in life satisfaction and happiness - especially among girls. There has also been an increase in the proportion of children who have been bullied, the research added.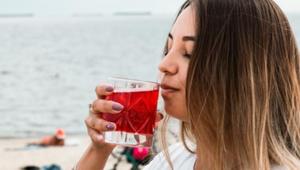 Updated on Jan 15, 2020 01:12 PM IST