Actor-director Ritesh Deshmukh tweeted a note of gratitude after he was humbled with the love his mother received.

Updated on Apr 28, 2023 04:07 PM IST
DJ Ali Merchant reveals that when he stopped playing the music, "there were a few trollers" present in the crowd. Read the interview.

Updated on Apr 24, 2023 07:40 PM IST
Navi Mumbai police deny allegations of a stampede during the Maharashtra Bhushan awards ceremony, stating that 14 deaths were due to heatstroke and dehydration. Viral videos on social media reportedly show pushing and shoving among attendees, but not a stampede. Relatives of the victims are questioning why the event organiser has not been held responsible.


Updated on Apr 21, 2023 12:37 AM IST
The Maharashtra Bhushan award ceremony cost over ?25 crore due to spending by multiple agencies, including ?13.63 crore on publicity and ?7 crore on road repairs. 14 people died due to heatstroke.


Updated on Apr 19, 2023 12:31 AM IST
The committee was set up in the aftermath of a March 28 incident at the Indraprastha College for Women when men entered the college by scaling the boundary wall and allegedly molested students on the college campus.

Updated on Apr 14, 2023 11:55 PM IST
Like people, cities too need symbols of hope and aspiration to lift their spirits. To say that the NMACC has captured the imagination of the city and the world of art and culture would be an understatement. Day after day, the ripple effect of its spectacular 3 -day opening is growing

Updated on Apr 09, 2023 05:46 PM IST
After the events of the previous chapter, readers are eagerly anticipating the aftermath of Kawaki's disturbance, and it seems like they won't be disappointed

Published on Mar 16, 2023 11:18 AM IST
Both stories reflect how India is moving from tolerance to acceptance to pride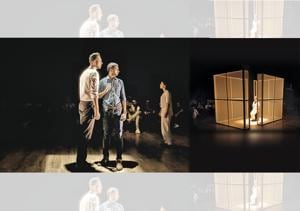 Updated on Jul 30, 2018 12:00 PM IST