Switchwords are fascinating in the way they are known to trigger the subconscious. Tina Mukerji explains switchwords and positive affirmation


Published on Dec 30, 2022 08:21 PM IST
Vice President Jagdeep Dhankhar said he had once asked former two-time Rajasthan CM Vasundhare Raje for help regarding TMC boss and West Bengal CM Mamata Banerjee in the form of "magic spell".


Published on Sep 21, 2022 04:14 PM IST
Bakers make the world smell good and if you are in doubt, try your hands on this easy yet delicious recipe of Magic Cake that will make you forget the fork and dig right in!


Updated on Apr 24, 2022 03:40 PM IST
This video that has been posted on Instagram shows a man who performs the most hilarious and guessable 'magic trick' for a policeman who is simply left at a loss for words.


Published on Mar 20, 2022 02:56 PM IST
This video that was posted on Twitter and went quite viral after that, shows how a man performs a magic trick with some sugar.


Published on Mar 02, 2022 08:16 AM IST
Mouni Roy brushes aside fans' mid-week blues as she shares her relatable love for Harry Potter and a flood of her sizzling pictures in chic attire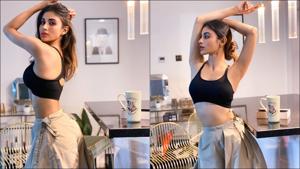 Updated on Sep 17, 2020 10:23 AM IST
Hindustan Times, Delhi |
Zarafshan Shiraz
Spells to repel ex-lovers; potions to attract money; shortages of sage; weird customers. See what's brewing at Mumbai's only Wiccan store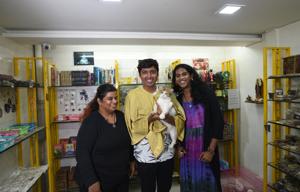 Updated on Jun 23, 2018 01:53 PM IST